Make mealtimes fun with the SOS approach!
We offer feeding groups and individual therapy using the SOS Approach to Feeding.
The Sequential Oral Sensory (SOS) feeding approach is the most comprehensive and results-driven feeding program.
With SOS, we prioritize quality over quantity, helping to refine and develop the feeding skills that are needed to be a successful, safe eater. Our goal is to keep mealtimes as positive and structured as possible to help your children's relationship with food and mealtime.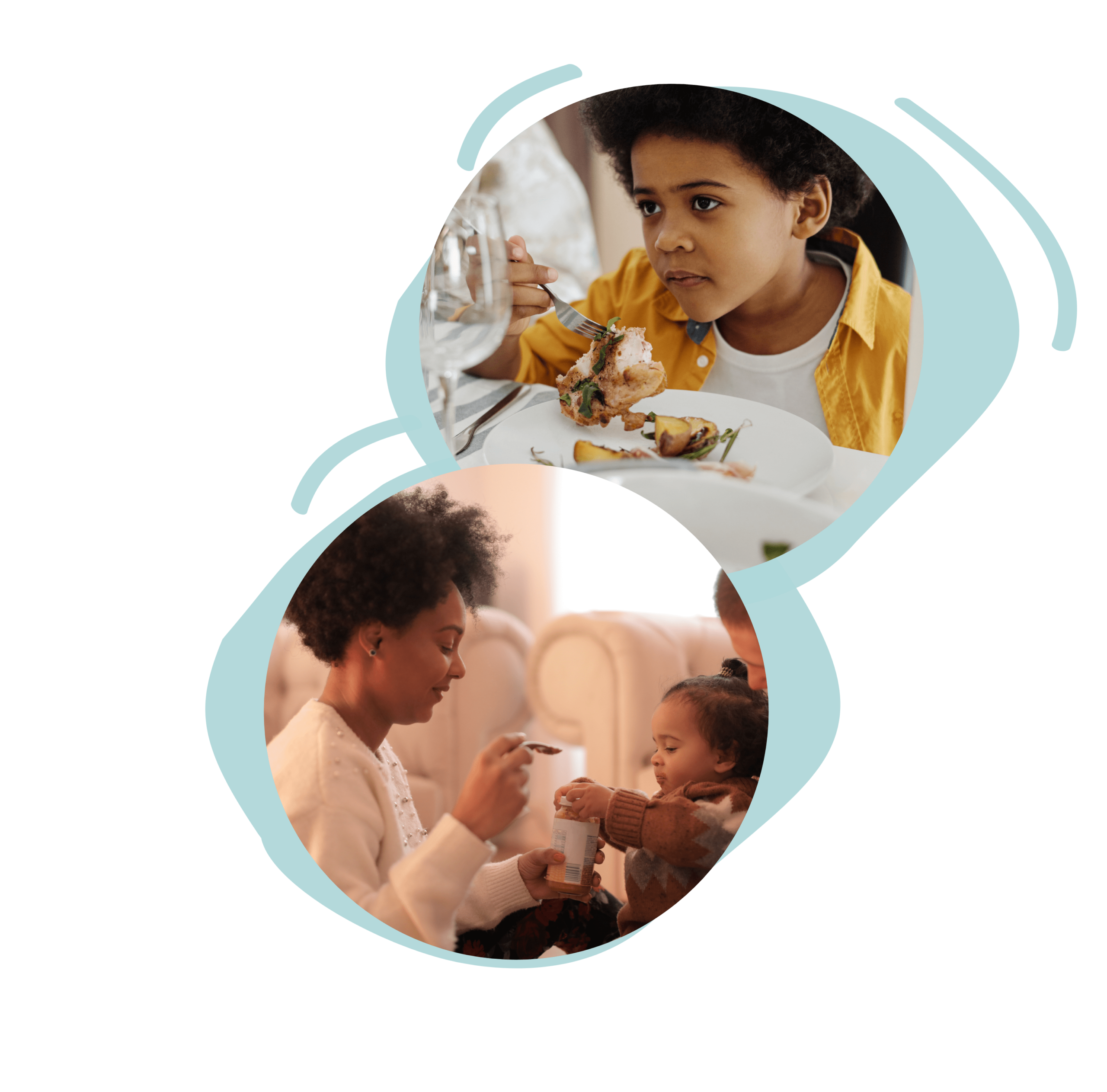 Who is SOS feeding therapy for?
If mealtimes are stressful and your child is displaying one or more of these behaviors, they may need to see a feeding specialist:
Trouble accepting and swallowing different food textures


Throwing tantrums at mealtimes

 Refusing to eat certain food groups

Refusing to eat any solids or liquids

Choking, gagging or vomiting when eating


 Oral motor and sensory problems


Gastrostomy (g-tube) or nano-gastric (ng-tube) dependence

Still not sure if your child needs feeding therapy?
HOW FEEDING THERAPY WORKS